Plan Gator™ was developed to fill the void left by Flash™ based interactive floor plan programs that do not to function on Apple's iPad and iPhone devices. Back in 2008, Bob Lamar combined his years of design and construction experience with mathematical genius, Harley Harrington, to develop the most sophisticated interactive site and floor plan programs available on the market. Plan Gator's interactive programs are intuitive, customizable, sustainable and easily maintained. We work enthusiastically to expand our exisitng programs and to develop new programs to increase sales for our clients and give their consumers a self-directed format to increase their knowledge.
Robert Lamar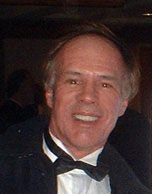 Business Development
Bob's career in design traces the path from pencil and vellum to 2d computer-aided design and to today's sustainable 3d BIM and visualization programs. Building on the earliest use of visualization for design, Bob recognized an opportunity to help homebuilders and general contractors market their products and options more effectively on the internet by linking images to floor plans.
Bob became a pioneer in the development of interactive floor plan programs (iVu Discover and iVu Explore) that were driven by photos and renderings. Later, Bob joined with Harley to develop the first highly flexible menu driven interactive programs designed to function on all computers and mobile devices.
Harley Harrington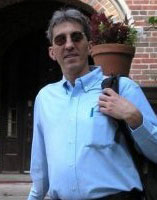 Program Development
Harley's 20 years of experience includes software development in the manufacturing and advertising industries, as well as in the fields of education, transportation and healthcare. He is widely known for developing popular programs such as those used to pick our seats on airplanes and in theaters.
Harley has also taught many classes ranging from computer sciences and computer languages, to database structure. If there is a not a clear software solution to a problem, Harley will eagerly develop one.
Our Teammates
We have assembled and are growing a highly qualified team of individuals dedicated to excellence. Check out our Careers page if you would like to join our team.