The Gator gives back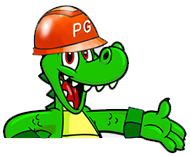 Plan Gator™ is a proud sponsor of the following organizations:
Women Giving Back http://www.homeaidnova.org/ewires/cinco_de_mayo.html
A HomeAid Northern Virginia Program that helps thousands of women and children in crisis.
Plan Gator™ donates 10% of its profits to the following organizations:
St. Jude Children's Research Hospital Partners in Hope
http://www.stjude.org/
St. Jude's unique mission is to find cures for children with cancer and other life-threatening diseases through research and treatment. And no family ever pays St. Jude for anything.
Wounded Warrior Project
http://www.woundedwarriorproject.org/
Wounded Warriors' mission is to foster the most successful, well-adjusted generation of wounded service members in our nation's history.
Goodwill Industries International
http://www.goodwill.org/
Goodwill works to enhance the dignity and quality of life of individuals and families by strengthening communities, eliminating barriers to opportunity, and helping people in need reach their full potential through learning and the power of work.
What's New
Our Views
Tutorials
Videos